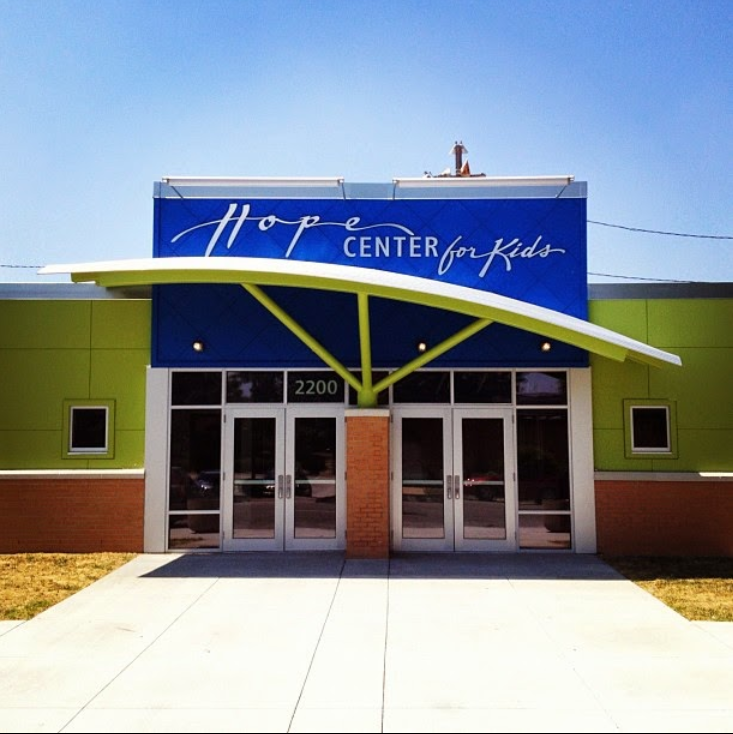 HOPE Center For Kids
EVERY Donation, EVERY Item Sold, Helps Support the Hope Center
The Hope Center for Kids started with a vision in the heart of Pastor Ty Schenzel. He saw the need for hope in the lives of youth and children who could not see beyond their circumstances. This vision became a reality in 1998 when The Hope-Omaha opened its doors.
It is home to multiple learning spaces including the Hope Employment and Learning Academy, a commercial kitchen and cafeteria, and The Hope Skate roller skating rink. In 2014, The Hope Center for Kids expanded its impact and opened its second site in Pastor Ty's hometown of Fremont, Nebraska. The Hope Center for Kids serves over 2,700 youth, children and families each year through its two locations.
To learn more about The Hope, email Erica Julsen at ejulsen@hopecenterforkids.com to set up a tour of The Hope's facilities.
What Do Our Customers Think?
Write A Review
Always a good find at New Life Thrift! Great prices for quality finds and friendly staff that plays great music. This is my regular Omaha thrifting stop

Nellie Apple


4/09/2021

+/- Huge store. -Few higher quality items that will take a long time to find. -Unless you're looking for men's jeans... In that case, it'll usually only take less than 5 minutes and you will most likely leave empty handed. ++Big furniture, books, and appliances sections. ++Dedicated section for higher quality women's clothes.

Justin Burton


2/23/2021

It was a pleasant experience. But the career had eight people in line and I had to ask her to call another cashier! She did after telling me that there weren't any other cashiers. One showed up thank God

Toni Desantiago


2/21/2021
Contact.
Have a question for us? Or just want to chat about your favorite thrift store? Give us a call or stop on by!
Bellevue, NE
STORE HOURS
MONDAY    8:30am-8:00pm
TUESDAY    8:30am-8:00pm
WEDNESDAY    8:30am-8:00pm
THURSDAY   8:30am-8:00pm
FRIDAY    8:30am-8:00pm
SATURDAY    8:30am-8:00pm
SUNDAY    CLOSED