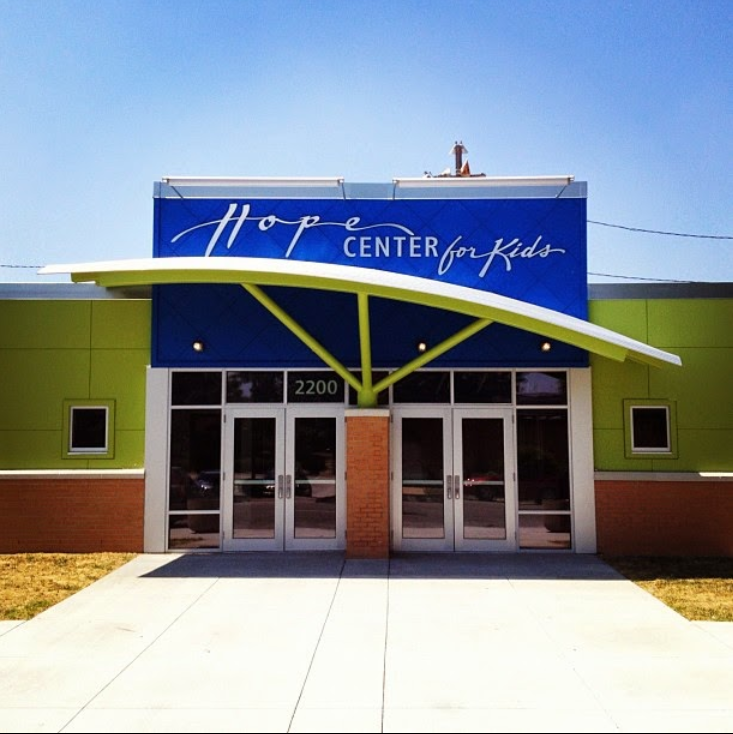 HOPE Center For Kids
EVERY Donation, EVERY Item Sold, Helps Support the Hope Center
The Hope Center for Kids started with a vision in the heart of Pastor Ty Schenzel. He saw the need for hope in the lives of youth and children who could not see beyond their circumstances. This vision became a reality in 1998 when The Hope-Omaha opened its doors.
It is home to multiple learning spaces including the Hope Employment and Learning Academy, a commercial kitchen and cafeteria, and The Hope Skate roller skating rink. In 2014, The Hope Center for Kids expanded its impact and opened its second site in Pastor Ty's hometown of Fremont, Nebraska. The Hope Center for Kids serves over 2,700 youth, children and families each year through its two locations.
To learn more about The Hope, email Erica Julsen at ejulsen@hopecenterforkids.com to set up a tour of The Hope's facilities.
What Do Our Customers Think?
Write A Review
Steve Sheridan is an awesome guy! True man of God!

Matt Taylor


11/24/2020

Great people! They have a wide variety of items. I have shopped there many times and never bought anything that didn't work when I got it home.

Rochelle Lester


11/14/2020

This is the one in bellevue ne. The man who works here is great, always pleasant always calling everyone brother and sis. The lady with short auburn hair is not so much. I went in here last night with my husband, it has been a long time since i have exprienced such racism myself. I brought a coat i found in the boutique up to the register because the pocket was ripped. The manager marked it dowm but seemed aggrivated. I told her it was in the boutique so it was also half off. She looked at it and aggreed. When i went up to the register to pay my husband is white im native amercian. She stopped at the hat and he said the coat too. She said something under her breathe and acted suprised we were together. The white tags in the boutique were marked half off. She did not ring it as half off. I told her and she started yelling at me scolding me as if i were a toddler. She said super snotty, " i already told you it had to have writting or letters on the tag." And i already marked it down. She didnt not say anything like that to me. This was so humiliating. She said still yelling and scolding, " someone probaby just wheeled those coats in the boutique. I felt so degraded and disrespected by her tone. I said nevermind i dont want them. I felt degraded. I will never shop there again.

Twyla Tuttle


11/10/2020
Contact.
Have a question for us? Or just want to chat about your favorite thrift store? Give us a call or stop on by!
Bellevue, NE
STORE HOURS
MONDAY    8:30am-8:00pm
TUESDAY    8:30am-8:00pm
WEDNESDAY    8:30am-8:00pm
THURSDAY   8:30am-8:00pm
FRIDAY    8:30am-8:00pm
SATURDAY    8:30am-8:00pm
SUNDAY    CLOSED