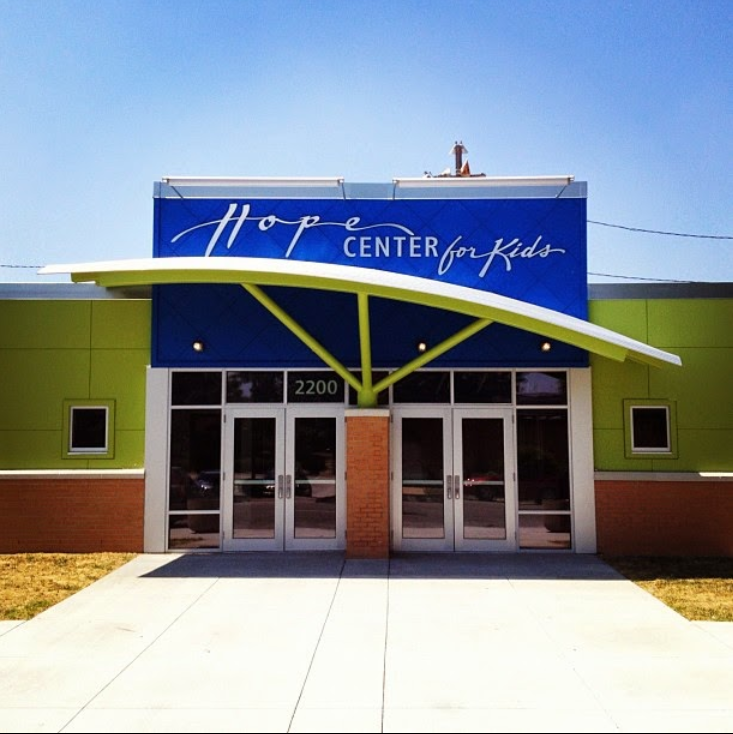 HOPE Center For Kids
EVERY Donation, EVERY Item Sold, Helps Support the Hope Center
The Hope Center for Kids started with a vision in the heart of Pastor Ty Schenzel. He saw the need for hope in the lives of youth and children who could not see beyond their circumstances. This vision became a reality in 1998 when The Hope-Omaha opened its doors.
It is home to multiple learning spaces including the Hope Employment and Learning Academy, a commercial kitchen and cafeteria, and The Hope Skate roller skating rink. In 2014, The Hope Center for Kids expanded its impact and opened its second site in Pastor Ty's hometown of Fremont, Nebraska. The Hope Center for Kids serves over 2,700 youth, children and families each year through its two locations.
To learn more about The Hope, email Erica Julsen at ejulsen@hopecenterforkids.com to set up a tour of The Hope's facilities.
What Do Our Customers Think?
Write A Review
When your short on change, new life thrift is where to be. Helpful staff, decent prices. Fun times.

Serena Ireland


9/03/2021

I've been a browser here for many years! Products are usually fairly priced and fairly represented, a good place to go if you just want to look around, grab a few books or to find something unique. I was overcharged by a bit by the cashier today, and she just walked away as I tried to talk to her about it; I was annoyed so I left. This was, I hope, an unusual event, since I haven't had that issue with this store before. Overall, though, this store has been fair. What would also be an improvement would make a button on the FB page to PM the store. EDIT; I looked at my purchases again after I got home. I was charged for everything I had put on the counter, but not all of my items ended up in my bag.

Della Vest


8/30/2021

Nice store just barely any changes on inventory in the past few months. Also you'd be glad to see video games, books & DVDs in a thrift store but man, such a disappointment on the EBay prices! Ended up not buying anything.

Kadaw Edig


8/15/2021
Contact.
Have a question for us? Or just want to chat about your favorite thrift store? Give us a call or stop on by!
Bellevue, NE
STORE HOURS
MONDAY    9am-7pm
TUESDAY    9am-7pm
WEDNESDAY    9am-7pm
THURSDAY   9am-7pm
FRIDAY    9am-7pm
SATURDAY    9am-7pm
SUNDAY    CLOSED